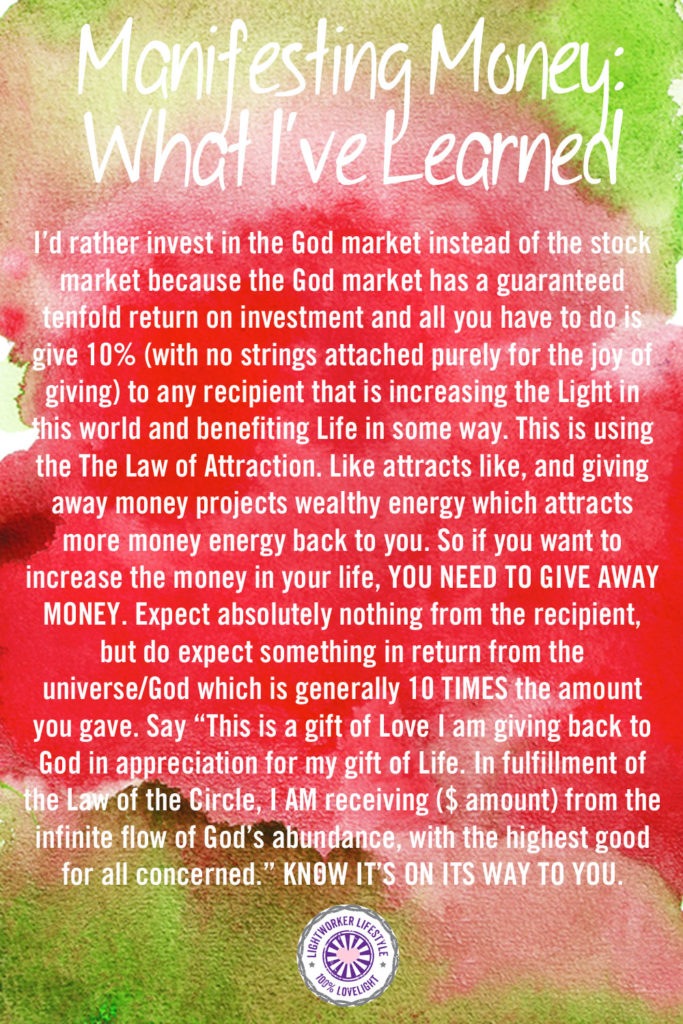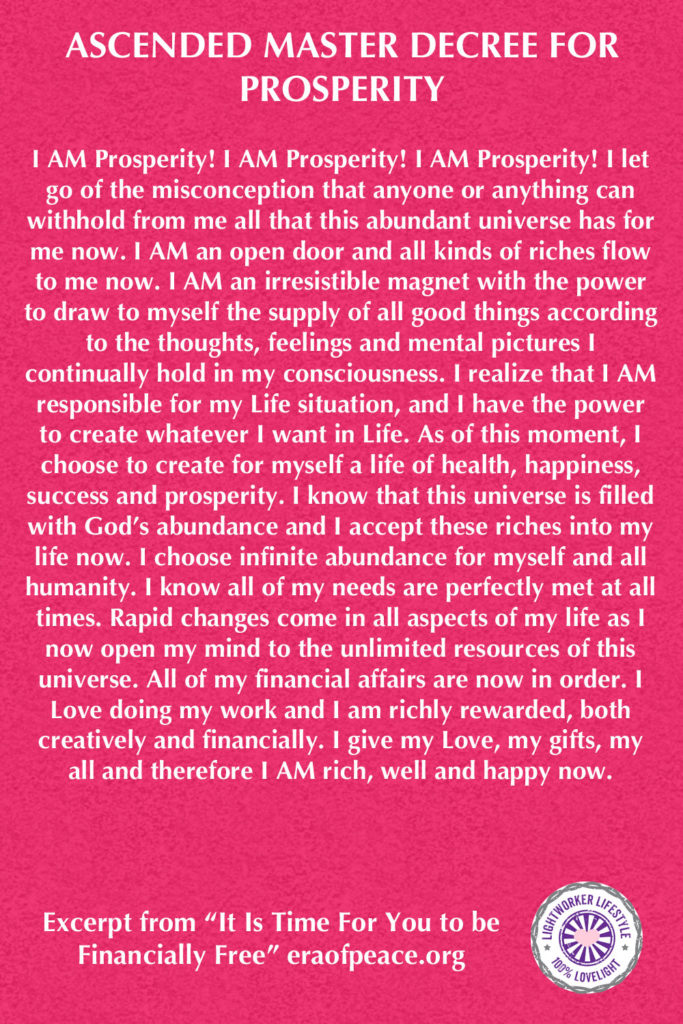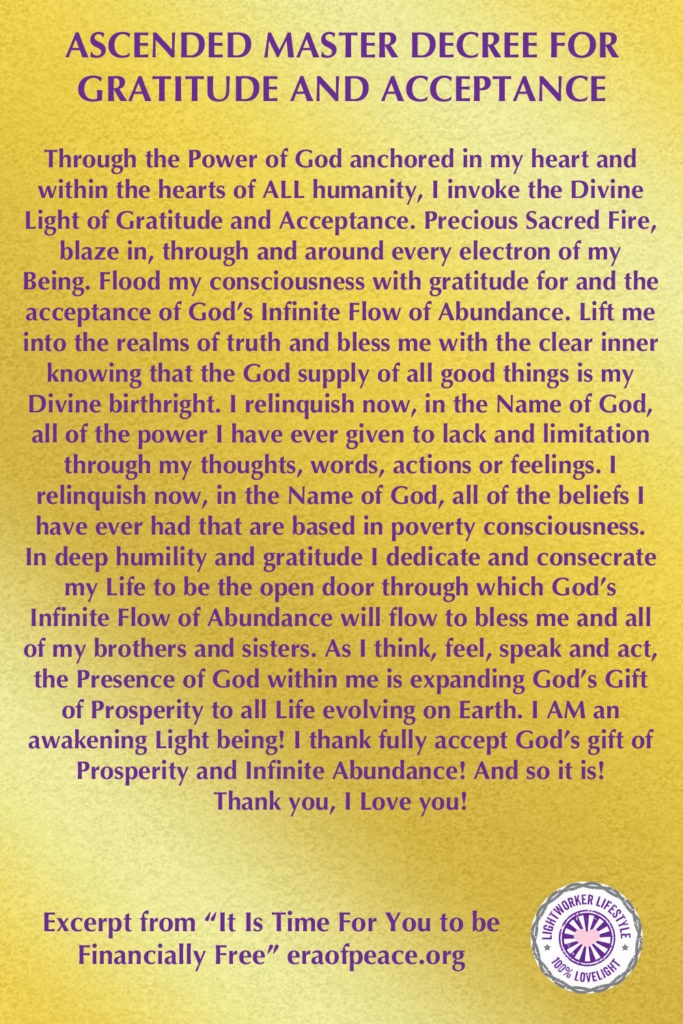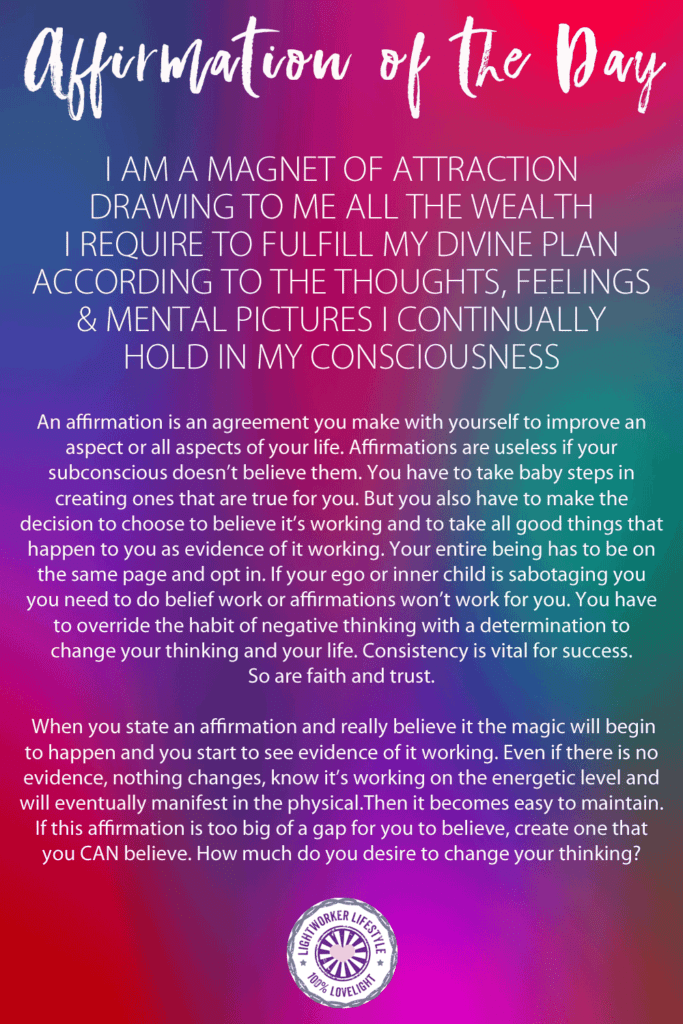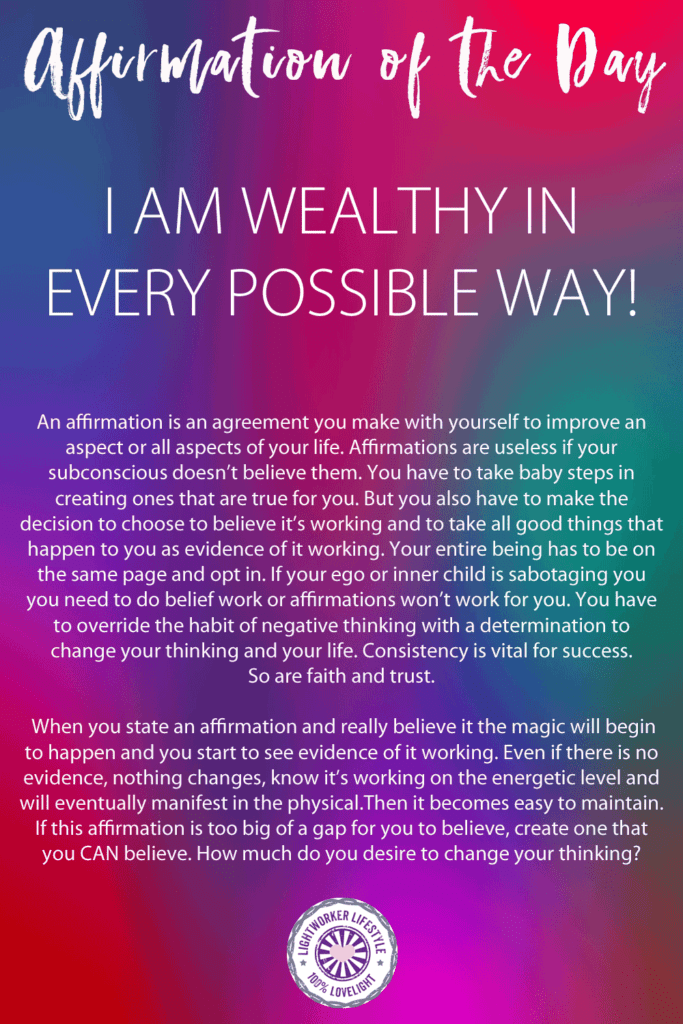 Abundance IS our Divine Birthright. One of the themes of 2020 is increasing prosperity as well as, of course, releasing old programs and paradigms that no longer serve us. One of these old programs is poverty consciousness. We simply cannot birth New Earth in its entirety as long as we are still running the lack and scarcity program and it is time to replace this outdated program with the 5D version of wealth/prosperity consciousness. Through Patricia Cota-Robles at eraofpeace.org, we have been given tools to help us reprogram ourselves to do just that. Together with the Company of Heaven, she is offering a book called "It Is Time for You to be Financially Free", which this post is based on. God/Source did not create our scarcity mentality, WE did through our egos and falling from the higher frequencies to the lower where we are now. We severely pinched off the glorious flow, we dammed the river. We moved ourselves into the Land of Lack when we used to live in the Pure Land of Boundless Splendor, the Wonder-full World of Wealth as I call it. It is time for us to once again reclaim our Divine Birthright and release the patterns of imperfection because they are no longer serving us.
Maybe you've already been using the Law of Attraction with mixed or poor results. "Manifesting" is the hottest buzzword in the spiritual world right now with everyone claiming to be an expert in doing it. I'm certainly not claiming to be an expert in anything, but I have seen the Law of the Circle, aka The Law of Attraction at work throughout my life. I have successfully moved myself from living in the Land of Lack to the Wonder-full World of Wealth and am continually expanding into even more wealth in every possible way.
So if you want to receive more money, YOU HAVE TO GIVE AWAY MONEY, freely with no strings attached, no expectation of return from the recipient, simply for the joy of giving. Patricia calls this "seed money". You do, however, expect a return from the universe, a tenfold return. For example, if you give $5 away you say, "This is a gift of Love that I am giving back to God/Universe in appreciation for my gift of Life. In fulfillment of the Law of the Circle, I AM receiving $50 from the infinite flow of God's abundance, with the highest good for all concerned."
The key is CONSCIOUSLY CLAIMING YOUR TENFOLD RETURN because unless you do that it may or may not return to you. You have to file a claim with the universe haha! Way better than with an insurance company because this one is fun and it's guaranteed! After you claim your tenfold return, you feel the joy and gratitude for that gift. I'm sure you've heard this many times because it's so true – gratitude and joy open the door to God's abundance and they are indispensable catalysts for our tenfold return. Remember, your thoughts are electric and your feelings are magnetic, so the more you stay in the higher happy vibes the faster and more likely you are to receive what you want. Don't let your mind/ego try to control it though. Once you feel the joy and gratitude of giving and knowing without a shadow of a doubt that you will receive your return, then LET IT GO OUT INTO THE UNIVERSE AND FORGET ABOUT IT. DON'T OBSESS ABOUT IT AND WONDER WHEN IT'S COMING. YOU'LL BLOCK IT AND RUIN YOUR CHANCE OF RECEIVING ANYTHING. GET OUT OF YOUR OWN WAY! Tell your ego to relax and let your heart take over. If you NEED this money to come to you the game is already over because NEED energy is lack energy and you're still repelling it away from you as long as you desperately NEED it.

Read about my money manifestation journey.
It's important to know that the recipient of your money must be adding to the Light of the world and benefiting Life on this planet one way or another. It could be organizations or individuals as long as they are involved in any constructive activity you would like to support.
Another major activity that must be done in order to transform your scarcity consciousness is releasing and transmuting all of the etheric records, belief systems and memories you have created that are vibrating with poverty consciousness. Then you must reprogram yourself with patterns of wealth consciousness. No easy feat!
There is just too much information to cover in a blog so I highly recommend for you to just buy the book so you can read everything you need to know to clear this in yourself. There are other invocations you can give that will really help your efforts. Also if you're like me you like having a resource you can refer back to whenever you need it. It's only $12 and it will be the best investment in yourself you will ever make. I receive absolutely nothing other than helping my brothers and sisters free themselves from the chains and prison of not having enough when the Garden of Plenty is available for all. I am here to co-create New Earth and I can't do it without you so hurry up and get it already! Buy it "It Is Time for You to be Financially Free"
I Love You All!!