Manifesting Money: Is Your Gap Too Big?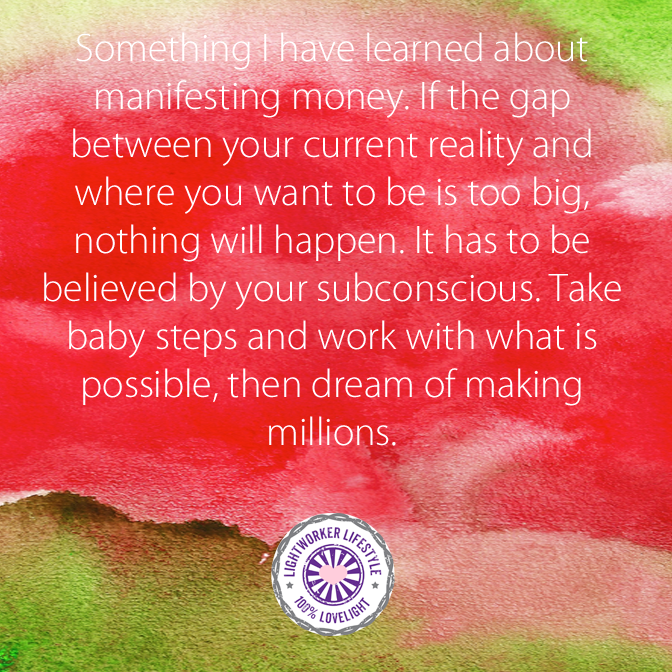 2015 was the year I really learned about how influential our belief system is in creating our reality. When you embark on the path of conscious creation and manifestation, you first must do extensive belief work to identify, heal and release the subconscious beliefs and energy patterns keeping you from achieving what you want. That's the first step. Along the way you learn to be VERY observant of your thoughts and feelings because in them you will discover where the deep rooted resistance/sabotage from your ego/inner child/subconscious lives. There is much more to manifestation but this part is crucial. I will speak more about what I've learned about conscious creation in upcoming posts.
Save
Save
Save
Save
Copyrights © 2016 Lightworker Lifestyle.
$5 flat rate shipping for all orders in the US Dismiss