Valentine's Gifts She'll Love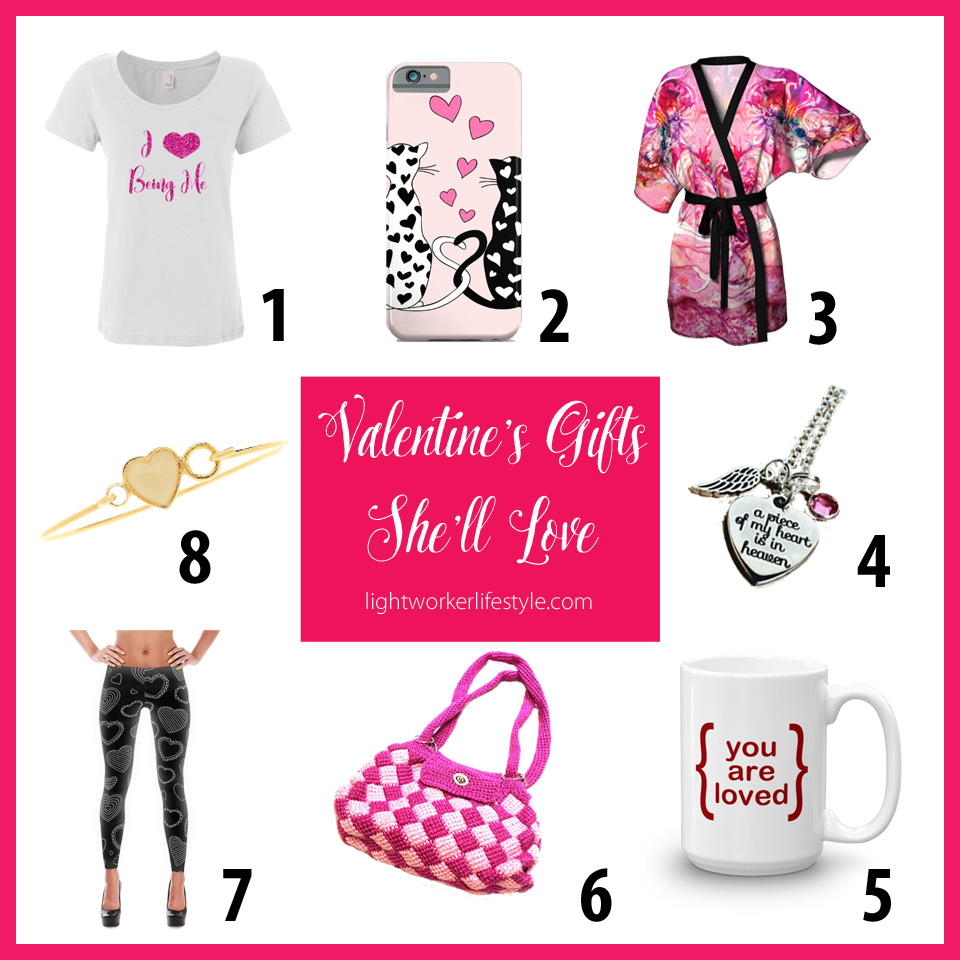 Valentine's Day is celebrated all over the world and while it has become increasingly commercialized in the US, it can also be a way to show how well you know the person you're with and care about. If you listen to and communicate well with each other,  you can avoid buying meaningless gifts and instead choose something with intention that they will love all year around.
Here are a few ideas to help your search:
1. I Heart Being Me Women's Anvil Scoopneck T shirt, Lightworker Lifestyle, $26.35-28.90. Buy it here
2. Black & White Cats with Hearts iPhone & iPod Case iPhone 6s Slim Case, Society6, $28. Buy it here.
3. Tantrika Silky Knit Kimono Robe, Art of Where, $70. Buy it here.

4. Memorial Necklace: A Piece of My Heart is in Heaven, Etsy, $18. Buy it here.
5. You Are Loved Ceramic Mug 15 oz, Lightworker Lifestyle, $21.51. Buy it here.
6. Luccia Handbag Pink, Fuchsia, Storenvy, $28.25. Buy it here.
7. Abstract Hearts Printed Leggings, DogsPrinted, $49.95. Buy it here.
8. Gold Cuff Heart Bracelet, Etsy, $39. Buy it here.
Save
Save
Save
Save
Save
Save
Save
Save